Hi Friends!
Today's post is supposed to be about what I wore, BUT, since it's Wednesday and all I figured I'd share what I ate instead. I just got back from a new Middle Eastern restaurant called
Paramount
that just opened up down the street from me. Tonight they had an opening night of sorts and were offering complimentary meals to all of the diners. They only asked that we leave a donation for the local children's hospital. How awesome is that? I'll be honest, I was looking forward to this dinner so much that I barely ate all day!
Here's a look at some of the dishes we ordered:
I know what you're thinking, "Holy pita's Batman!". Yup, that's what we said, too. We munched on these while we waited for our order.
For starters I ordered the Okra which had garlic, onions, and tomatoes. It tasted just like this homemade pepper and tomato saute that my mom makes. Mmm...
My salad of choice was the Fatoush salad, which happens to be one of my (many) favorite salads. However, this particular Fatoush was lacking flavor. I won't hold it against them as they were super busy. We dined around 8:30 and there was still a steady stream of people coming in when we left. So, I think I'll order it again next time before I make a final judgement.
One of our friends ordered the Tabbouleh (parsley, tomatoes, onions, with a lemony dressing), which I of course sampled and loved.
My main course was the Falafel Plate. I loved that they served it with an assortment of pickled vegetables. The tahini sauce was delish!
For dessert they brought us a sampling plate full of assorted treats. I didn't try any of them because they looked like they were soaked in butter BUT, I didn't ask anyone about the ingredients so who knows... maybe they're vegan?
Here's another look at the desserts. That's my kind of heaven!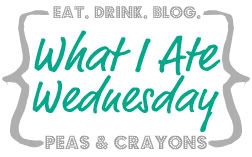 I will definitely go back to this restaurant again. There were so many veg/vegan options on the menu and I'm dying to try one of their pizza's.

Til next time...

Love,
Ves xx